Curtains can really make or break a space. Once you've found the perfect pair for your living room or bedroom, it is important to take care of them properly and ensure they keep looking just as good as the first day.
So, how often should you wash your curtains? We should do our curtains once every 5 to 6 months. Nevertheless, kitchen curtains should be washed every month, as they are exposed to more grease when cooking. We should also wash more frequently all our curtains at home if we have babies, pets, if we smoke or if we live in highly contaminated areas.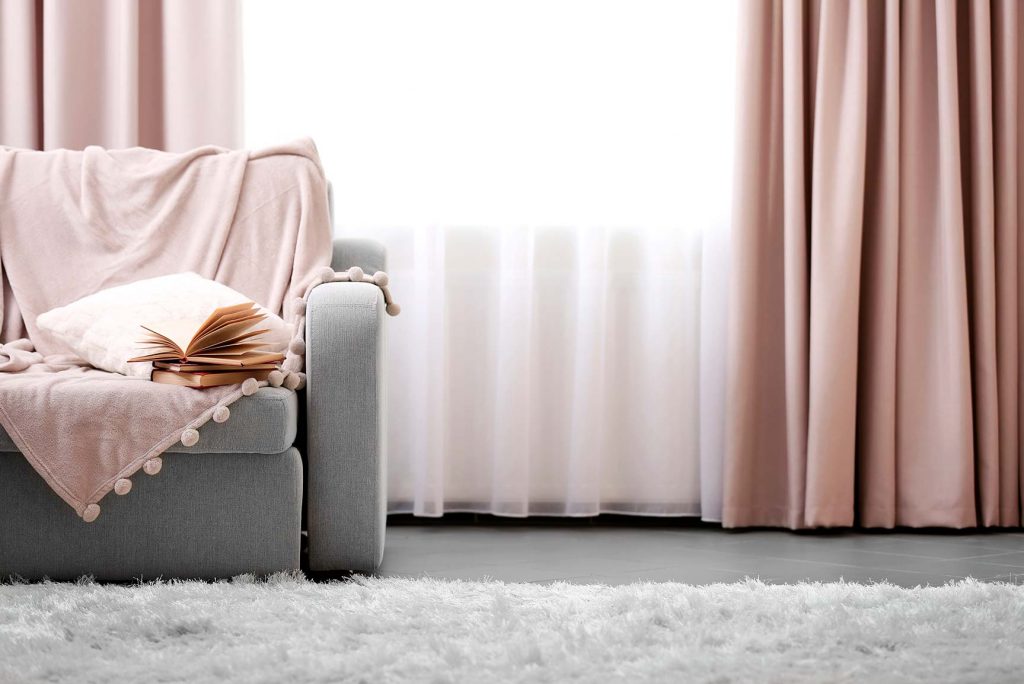 Here you will find some tips on how to wash your curtains:
Always read the labels and follow washing instructions. Some curtains cannot be washed in washing machines and need to be taken to the dry cleaners.
For hand wash use a bucket or your bath tub, depending on the size of the curtains. You may need some help to rinse them properly.
For washing machines place the curtains inside the drum. Do not mix with other clothes or fabrics and ensure you remove curtain hooks when possible. If the hooks are made from plastic and sewed on the curtains, don't worry, you can place them inside the washing machine. Wash at 30ºC – 40ºC and with a slow spin programme. Hang curtains immediately after the wash to avoid wrinkles.
Hang curtains wet to ensure they dry without wrinkles.
Voyêtre laundry detergents are great both for hand wash and laundry machine wash. Our products are specially developed to remove dirt and grime from all your fabrics, including curtains. Its gentle formulation will provide clean and brilliant results while protecting the fibers.
We hope our tips help you maintain your curtains fresh and clean! If followed correctly this will help prolong your curtains' life.