Lingerie is one of the most delicate fabrics in our wardrobe. Its delicate textiles such as silk and lace don't only make it pretty and sophisticated, but also challenging to wash. Here are some tips on how to do your lingerie laundry while caring and protecting your bras and intimates.
Type of wash:
Hand wash: Due to their delicate properties we recommend to hand wash your lingerie, especially for lace or silk bras and intimates. Always wash with warm water and the recommended dose of Voyêtre laundry detergent.
Machine Wash: Due to our busy lifestyle washing our lingerie with a laundry machine may sometimes be the fastest solution. To protect your items always use a mesh laundry wash bag and a delicate program.
Mesh Laundry Wash Bags:
For machine wash place your lingerie inside a mesh washing bag. This will ensure that the fabrics preserve their elasticity and will prevent tearing or snagging during washing cycles.
When washing bras ensure it is clasped inside the mesh bag. This will prevent the tearing of other fabrics while they're mixed inside the bag.
Sort lingerie by colour:
Sort bras and intimates by colours. Wash whites, darks and colours separately to avoid any colour fastness.
Dryer:
Using the dryer can reduce the fabric's elasticity due to the high heat. When possible, hang to dry your lingerie with no pegs or soft pegs. You can also lay them in is natural shape on a drying rack.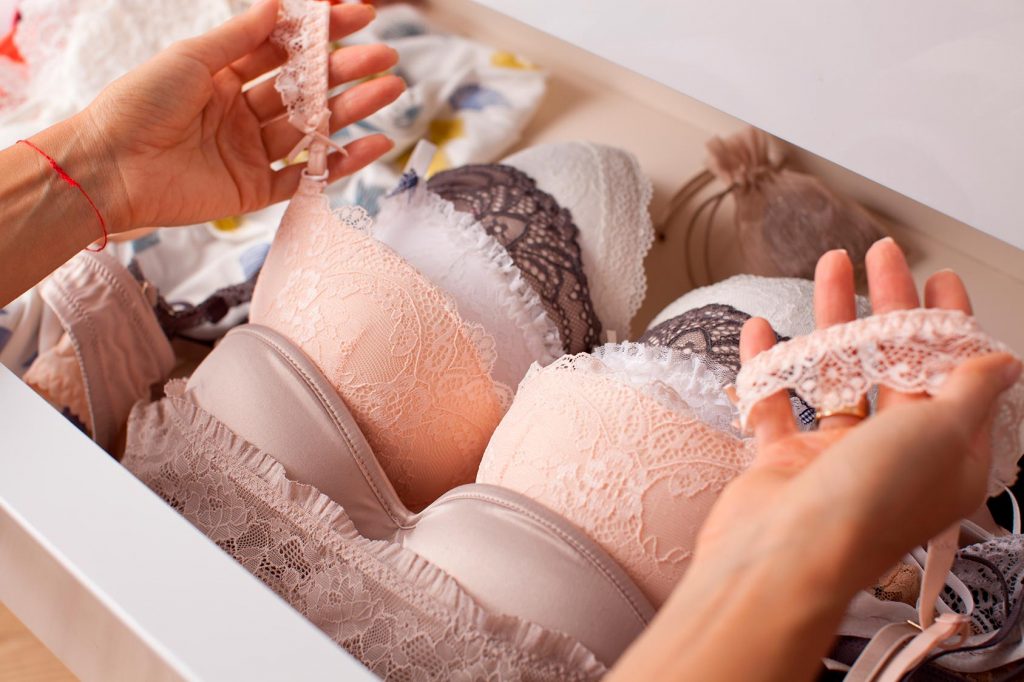 Final tip:
While storing your bras in the wardrobe, do not fold them one cup into the other, just leave them in their original shape one on top of the other to preserve their fit.