Though it may seem like an impossible task, socializing and eating healthily can go hand in hand.  If you are planning to lose some weight after the summer holidays or you just want to take care of your body there's no need to sacrifice eating out with family, friends and work colleagues. Here you will find some tips on how to eat healthily while being out of home, so you can enjoy your meal and the people around you!
1. Pick the best restaurant for your needs
Try to avoid pizza restaurants and fast food chains, as it will be more difficult to find a healthy option on their menu. Instead search for a restaurant with a wide range of natural food recipes. Vegetarian restaurants are usually a good option, but you can also look for brasseries, sushi and seafood restaurants. Wherever you prefer if it serves salads, vegetables, omelets, meat or fish. Always try checking online their menu before booking a table.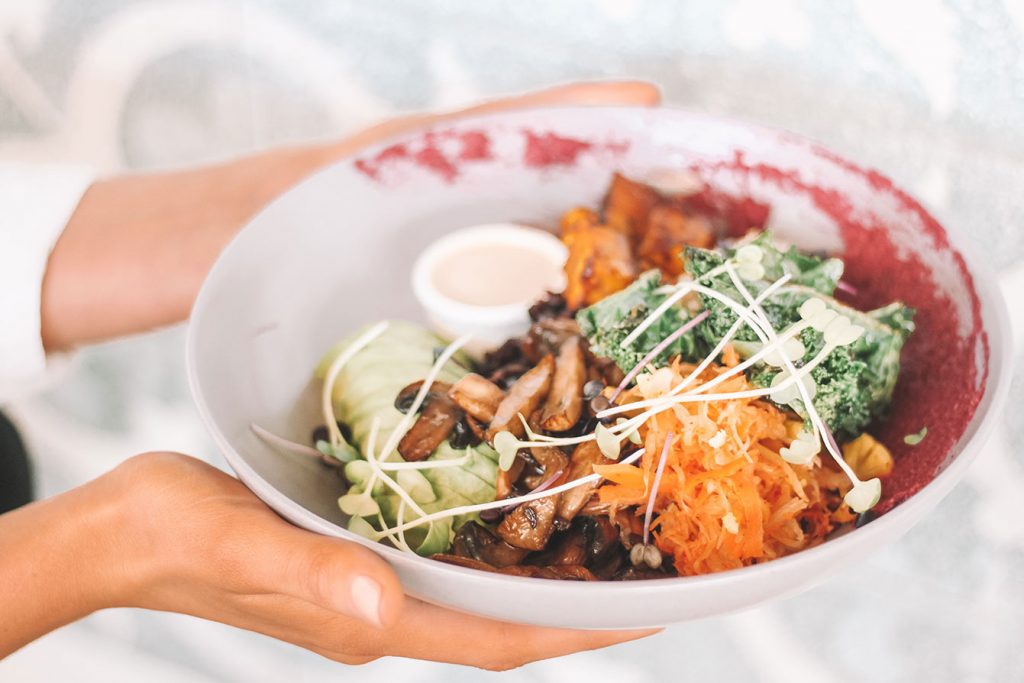 2. Have a healthy snack before going out
Going out with a huge appetite can make us choose a dish that is not healthy at all. We recommend eating a snack before you get to the restaurant, either at home, at work or on the go if necessary. Some options that will comfort you but still leave space in your stomach for the meal are a piece of fruit, a cup of tea, an infusion or just a slice of ham. This will help you control what you are ordering on the restaurant!
3. Choose wisely your food and beverages
Choosing the right sides or appetizers is as important as the main dish. Avoid fried foods (even if they are vegetables!), mac and cheese, caloric dressings and other sides that may seem non-healthy. Instead opt for salads, roast or grilled vegetables and soups. Choose dressings that are olive oil based and avoid creamy and sweet sauces. If you are not sure if the dressing is healthy or not, ask the waiter to place it on the side or just ask about the preparation and check if they are suitable for your needs.
Regarding drinks, the best possible option is always water. It will help you keep hydrated and control your hunger. If you are more of a beverage person, always choose sugar-free drinks or alcoholic drinks that are not mixed with syrups, soda or sugar drinks. A glass of white or red wine is also acceptable but try not to order more than one. 
4. Dessert, yes or no?
No need to skip dessert. It's quite complicated to stare at people eating cakes and chocolate while doing nothing. Order a healthy dessert such as fruit. This will take your mind away other people's dessert and will help control your hunger. Besides, fruit is delicious if you choose wisely! In summer seasons choose melon or watermelon and during the fall you can order pumpkin.
5. The final tip
To finish your dinner, you can order an infusion. This will satisfy your food needs and help with your digestion.